---
Welcome
Our group is developing novel modeling tools to allow for a much stronger chemical insight into CFD and increase the impact of numerical approaches in the design and optimization of energy systems.
From bio-energy production technologies to the transportation industry, some key properties of energy conversion devices are invariably determined by subtle aspects of the chemical processes and their interactions with the surrounding flow dynamics. Yet, those processes and interactions are seldom considered in adequate detail in most modeling efforts due to their inherent complexity.
Current Research Projects
Adaptive chemistry strategy for non-premixed turbulent flame simulations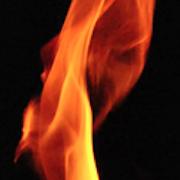 Chemistry in a small range of temperature and composition can be described by a chemistry model involving many fewer species and reactions than a more detailed scheme applicable over the entire temperature and composition space.
Experimental and numerical characterization of biomass evolution during pyrolysis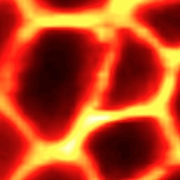 Intra-particle heat and mass transport plays a crucial role in biomass-to-biofuel conversion.
Dynamics of biomass gasification in a fluidized bed reactor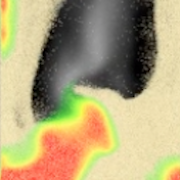 Large-scale simulations of the dense, reactive particulate flows highlights some non-trivial coupling between chemistry and flow dynamics during biomass gasification
---
A post-doctoral position in the area of biomass-to-biofuel thermochemical conversion modeling is available. Full announcement can be found here.
We are looking for motivated students at all levels!

Students interested in working on the modeling of energy systems are encouraged to contact Prof. Pepiot. A non-exhaustive list of openings and projects can be found here.